COMPANY
KUPPLER – YOUR SPECIALIST SINCE 1970.
TRADITION FOR OVER 50 YEARS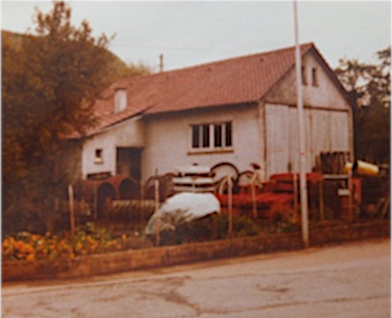 Our high level of experience makes us a strong, competent and reliable partner at the side of our customers.
Since the company was founded in 1970, Kuppler GmbH has grown continuously.
Today at the Mössingen-Öschingen location, more than 60 employees work in 3 shifts on a work area of ​​approx. 3,500 m².
One-off and small batch production are our core strengths. The slewing bearings from Kuppler are individually designed and constructed for your specific application.
Extensive repair and overhaul work is also possible in-house at Kuppler.
CONSTRUCTION
Our strength lies in the development and production of tailor-made solutions.
In the construction department, which is equipped with modern CAD software, the project-specific requirements of the customers are checked very carefully. Our employees are there for you in every phase, from the first idea to the (small) series product.
For your individual application, the optimal solution in terms of feasibility and economic aspects will be found and manufactured with the highest precision.
PRODUCTION
A guarantee for the high quality of our products are our qualified employees in production, who do the best work on a modern machine park.
By efficiently controlling the processes, we ensure short delivery times and a high adherence to deadlines.
To ensure that only flawless quality leaves our company, every slewing bearing and every slewing bearing is subjected to a defined final acceptance process according to a specified test protocol before delivery.
Due to our diversity and flexibility of our processing options, we can fulfill the most varied tasks and requirements for a wide variety of industries.
– Power engineering
– Wind power
– Machine, special machine, plant construction
– Container, pump, apparatus and pipeline construction
– Power plant, process and environmental technology
– Tunneling technology
– Oil and gas industry
– Defense industry
– Cable car construction
Our customers benefit from a wide range of services. Your added value is our top priority.
– Development and production of customer-specific slewing bearings.
– Complete replacement of your existing slewing bearings at fair prices.
– General overhaul of slewing bearings. Depending on your needs, this includes the repair or overhaul of the gearing, the overhaul of the raceway(s), the replacement of the rolling elements, the replacement of spacers or cages and seals as well as the initial opening of the overhauled bearing.
Our slewing bearings are delivered ready-to-install and filled with high-quality lubricating grease. The dispatch takes place in specially made wooden pallets.
Less Effort, more time
In addition to the production of slewing bearings, the subcontracting of components up to 45 t is part of our production program. Together with our partners, we cover the following areas of responsibility
✔ Toothing
✔ Heat treatments
✔ Loops
✔ Painting
✔ Lasers
✔ Welding
✔ 3.2 Re-stamping
✔ Coating
✔ Contract measurement
For more information on large parts processing and contract manufacturing, please visit www.kuppler.com